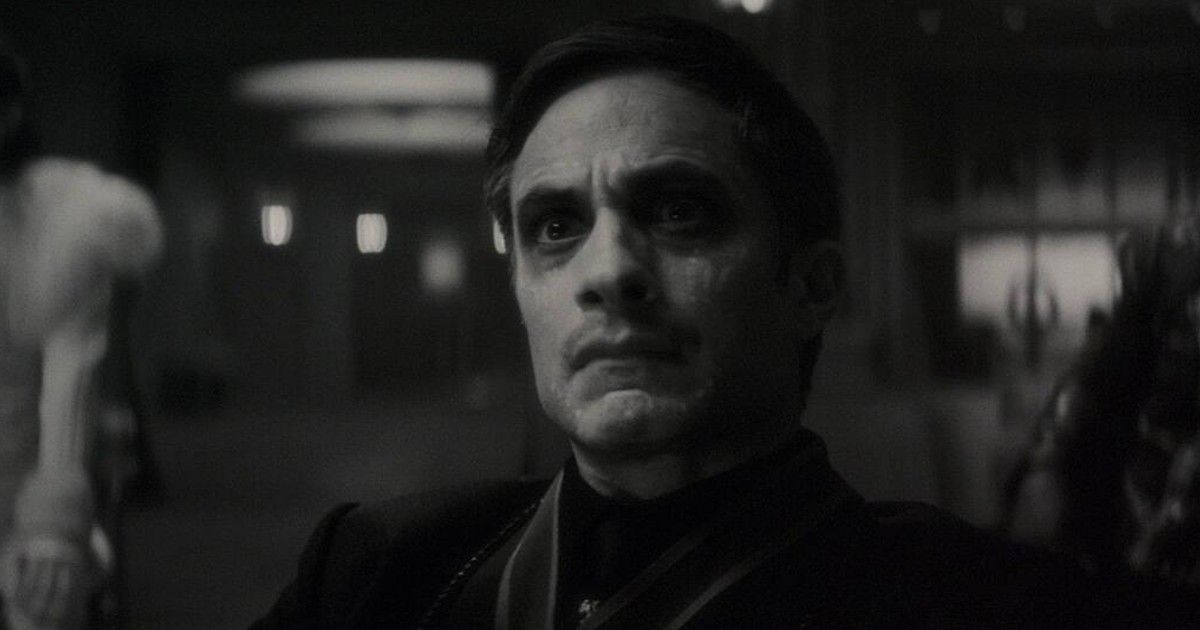 Don't expect Blade, Moon Knight, or any other major MCU character to show up in Marvel's upcoming Halloween-themed special presentation, Werewolf by Night.
Even though Werewolf by Night is described as Marvel's scariest entry yet and the titular monster, played by Gael Garcia Bernal, has connections to other Marvel superheroes like Blade and Moon Knight in the comics, the TV special will remain isolated from the MCU.
Werewolf by Night director Michael Giacchino did consider featuring Blade in the special but ultimately decided against it. Clocking in at a brisk 53 minutes, Werewolf by Night will take place over the course of one night in the lives of Jack Russell/Werewolf by Night and Elsa Bloodstone/Vampire by Night (played by Laura Donnelly).
Giacchino has nothing against the other characters but wanted Werewolf by Night, his mainstream directorial debut, to stand on its own, even though the special exists in the MCU. Here's what Giacchino told Comicbook.com in a recent interview:
"[Cameos] never really came up. I mean, we talked a little bit about Blade, but in the end it was like, 'You know what, if we're looking at this and I always described this as an episode of The Twilight Zone, you know, let's keep it contained.' This is one night in the life of Jack and Elsa, and let's see what that's like. And I know everyone searches for connectivity and we want this person in here and this, and I was like, 'No, let's just do this.' It exists in this same world as all of these other things. It does, but let's not worry about that right now. We'll deal with that maybe someday, I don't know. But for right now, I just wanted to tell the story of one night in the life of these characters and hopefully something that you could just drop in on not having seen anything else and just enjoy it for what it was."
Related: Werewolf By Night: Monster Or Superhero
Werewolf by Night Early Reactions Are Calling It Marvel's Best Offering In Years
The Werewolf by Night trailer took the fans by surprise at the D23 Expo with its retro, Hammer horror-inspired tone. Michael Giacchino has also cited The Twilight Zone as another influence on Werewolf by Night, in addition to the classic Universal horror movies.
Marvel has been experimenting with its titles as of late, but Werewolf by Night looks like the most unique thing the studio has attempted till now. And the early reactions only embolden that claim. Werewolf by Night recently screened for a few industry insiders, and the reactions have been overwhelmingly positive, with some even calling the special one of Marvel's best.
Werewolf by Night will be dark and scary, no doubt, but it appears fans will have to wait longer to see a full-fledged Marvel movie as the upcoming special features plenty of comedy as well. Giacchino describes Werewolf by Night as "fun horror." Hopefully, fans will be as appreciative of the special as the critics.
Werewolf by Night is written by WandaVision scribes Heather Quinn and Peter Cameron and also stars Harriet Samson Harris, Eugenie Bondurant, Kirk R. Thatcher, Leonardo Nam, and Al Hamacher.
Werewolf by Night premieres on Disney+ on October 7, 2022.
Tags :
Cameos
Giacchino
MCU
Michael
Night
Possibility
Refutes
Werewolf